Every day shelter workers see abused and sick dogs come through their doors, so when an animal comes in and they actually freeze in the moment, you know the situation must be really bad.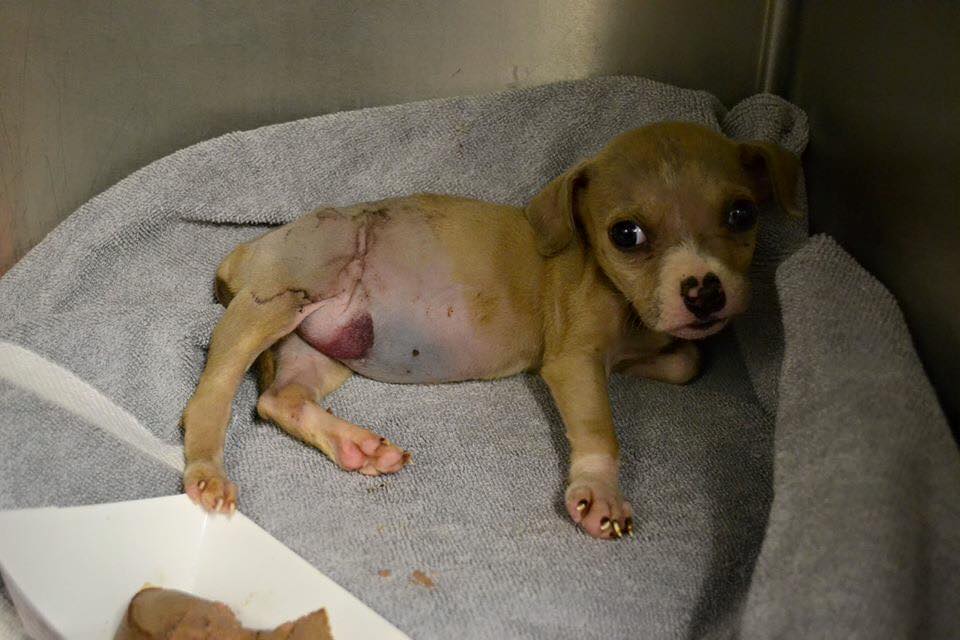 Baby Audrey, is a tiny puppy brought to Fulton County Animal Services, which is a high-kill rural shelter in Georgia.  The staff was shocked not only because she was so tiny and terrified, but also because she had one of the worst hernias the shelter's medical staff had ever seen.  This hernia covered her entire belly and she only weighed barely 3 pounds, they feared she would not make the surgery.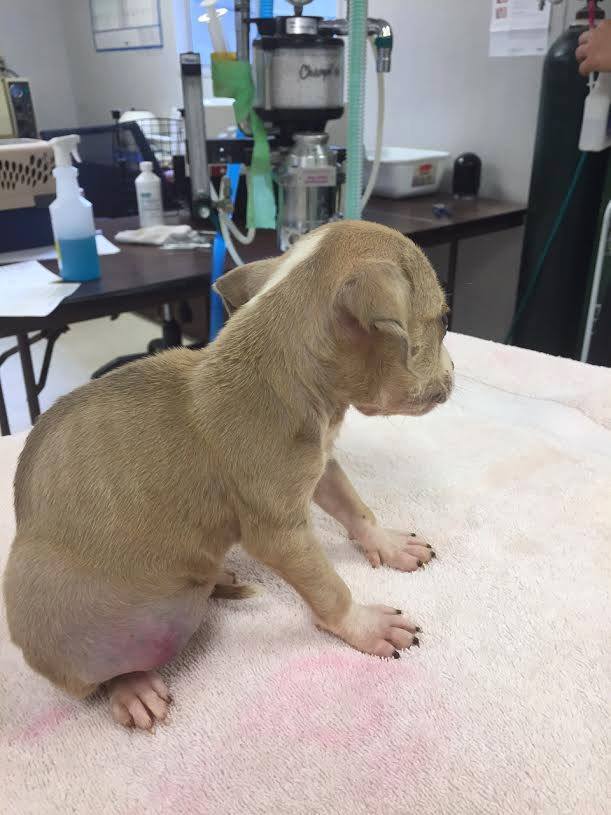 Second Chance Rescue NYC has taken on Audrey's case and ishttps://www.thedodo.com/puppy-hernia-begins-recover-1411945788.html waiting to see if she will need surgery, but she has miraculously started healing on her own!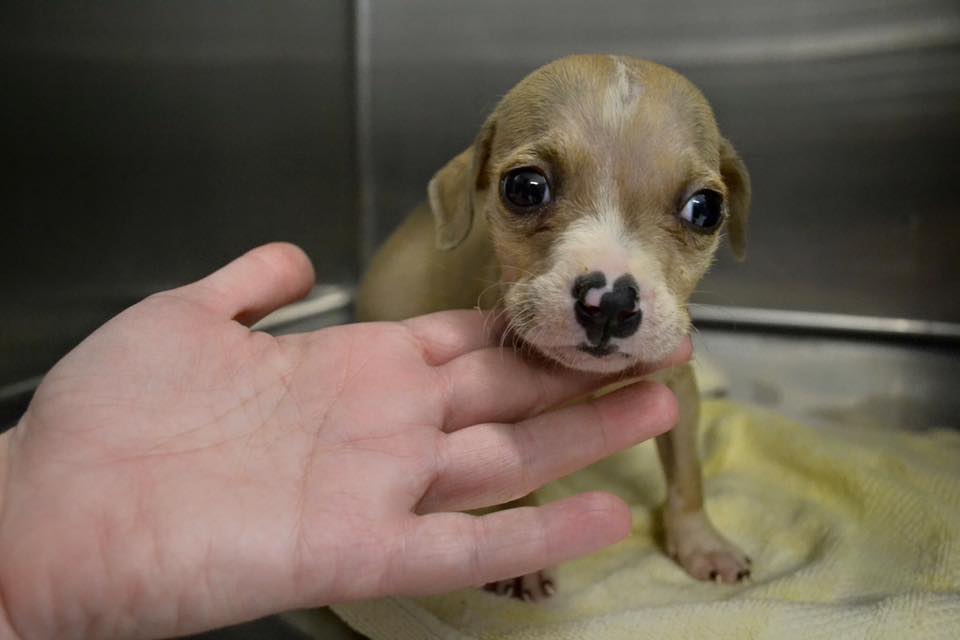 They will continue to re-check and monitor her and see if surgery will be in her near future, and are willing to care for her if needed.  Currently she is recuperation from the hernia.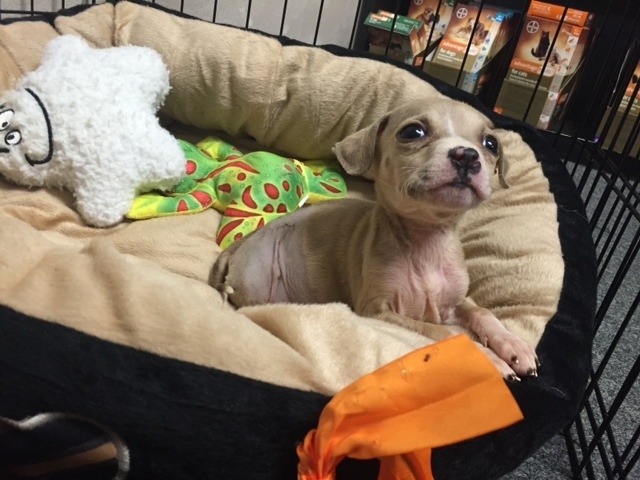 Hopefully she will continue to heal on her own and make a full recovery.  For she has her whole amazing life ahead of her!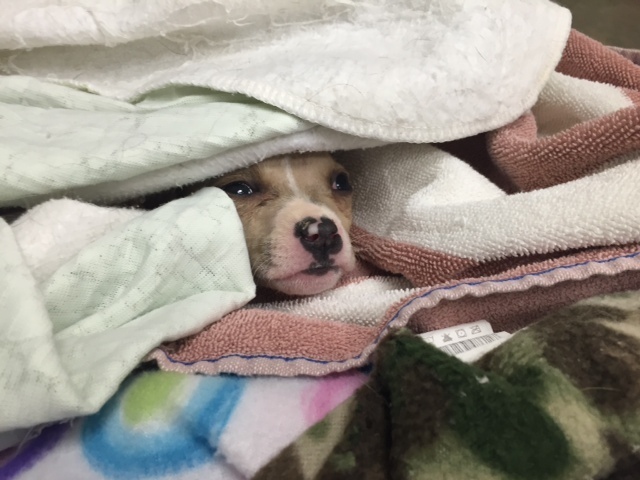 It is very clear despite how tiny she is,  Audrey is clearly a fighter and she isn't giving up just yet!
Please share her story with your loved ones and fellow animal lovers.