Hobby is an anxious exotic pet who destroyed all her feathers while living in conditions of deprivation and neglect.  Now her life is looking much better!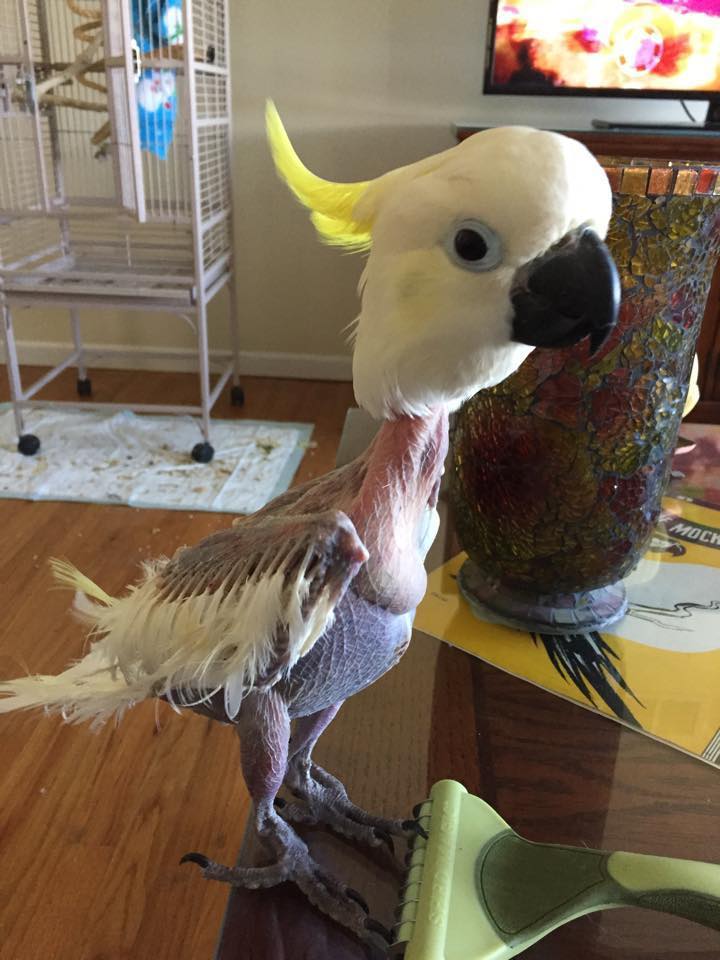 She arrived at a sanctuary in Kansas smelling like garbage and old cigarettes.  She had nervously plucked out every single feather she could reach.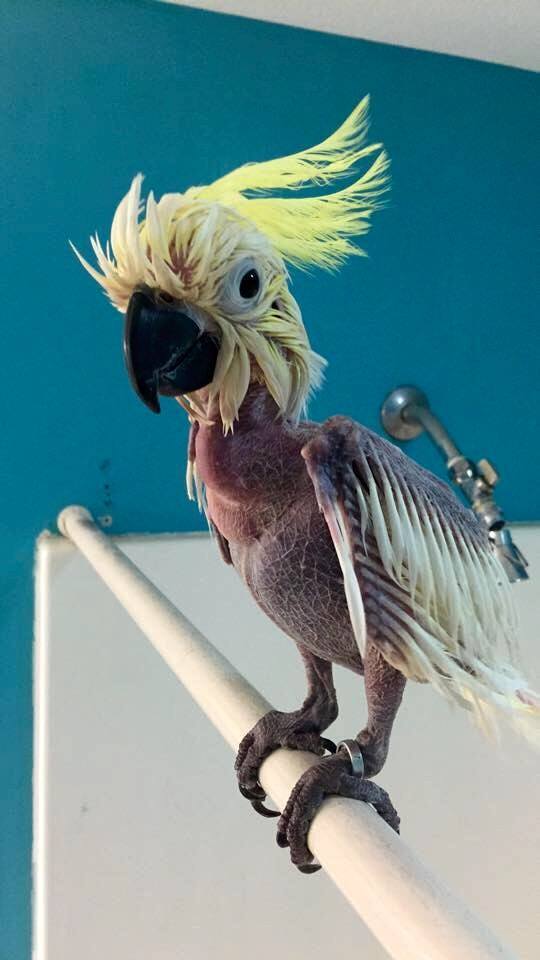 When "Hobby" arrived at  Tallgrass Parrot Sanctuary, immediate she received a new name, Javi,  along with a new positive attitude! Javi is learning to trust and interact with people again.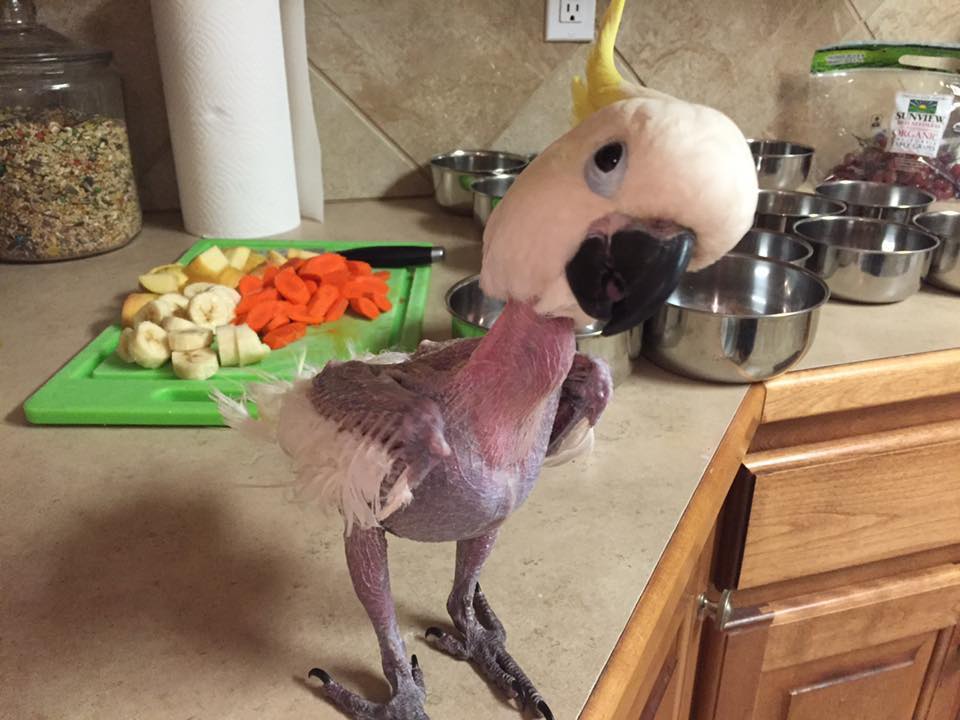 "This little girl is just blooming," the sanctuary wrote on Facebook on Wednesday". " Today she said 'I love you' and our hearts just melted!"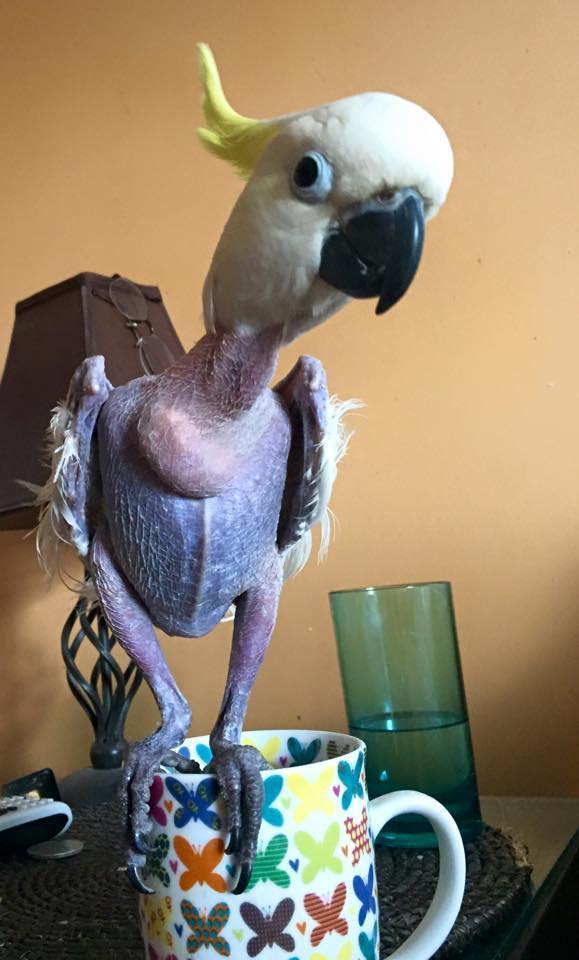 There's no doubt that Javi feels the love and care that she's receiving.  Only time will tell whether her feathers will grow back. Until then, the sanctuary plans to knit her some sweaters.
Click  to share this story with your loved ones and other animal  lovers and  learn how you can contribute to Javi's care !