This 2-year-old pit bull mix named Astra could never found a place to call her home … until now.
Astra had to say goodbye to her latest foster parent who couldn't take care of her any more.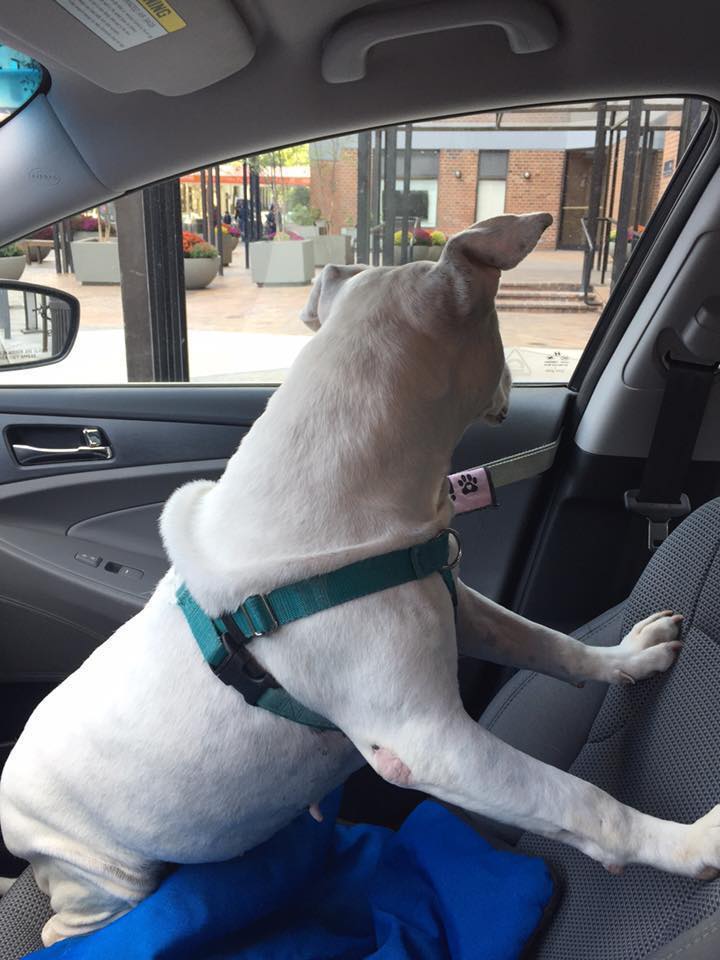 Astra spirit have been crushed due to being shuffled from foster home to foster home over the past nine months.
Now, Astra's smiling again, and it's obvious why, this caring family has adopted her and she's been surrounded by love ever since.
Please Click And Share to support other Dog's being adopted and support  Red Hook Dog Rescue !