This Pitbull name Sally was left clinging to life after she was starved and then attacked with a hatchet in a brutal case of cruelty.  She's safe and getting the care she needs, after surviving a horrifying experience no dog should ever go through.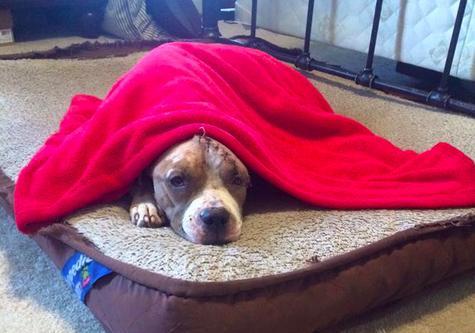 When she showed up on a strangers porch in Allentown, Pennsylvania she was skinny, hungry, and, most alarmingly, bleeding from a deep gash in her head.  The wound on Sally's head went all the way down to her skull, and looked to have been made by a hatchet or axe.  She was also starved nearly to death and then attacked, likely by the same person. She must have been in tremendous pain.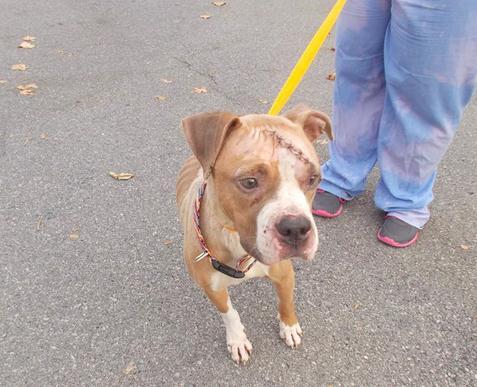 Sally's rescuers set up a fundraising page at the shelter, staff urge animal lovers to "Share her story in the hopes that this monster will be found and justice will be served." The page has already raised more than $3,000 towards her care. Her head is expected to heal, and a special diet will help Sally safely gain weight, but she needs an understanding, loving home to help her recover from the horrible abuse she's endured.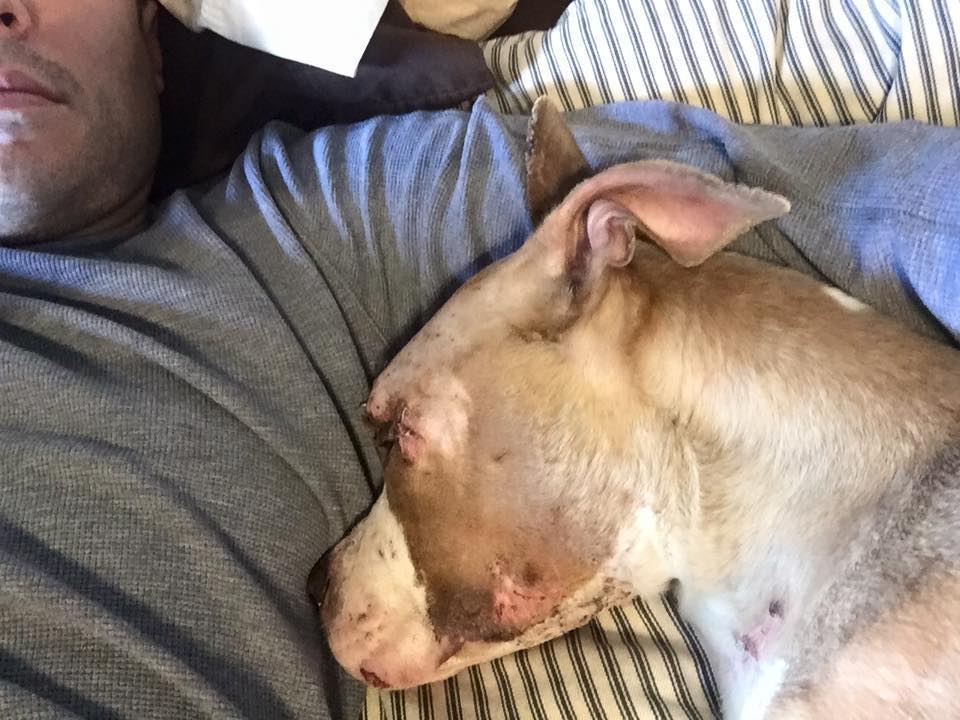 Shelter staff told The Dodo on Monday that Sally "is recovering well." Because of some "behavioral issues that are being worked on," she's not yet ready for a forever family, but a family who fostered her briefly is already interested in adopting her as soon as it's possible.
PLEASE CLICK AND SHARE THIS STORY AND HELP RAISE MONEY FOR SALLY, HASN'T SHE EARNED THIS ACT OF KINDNESS FROM FELLOW ANIMAL LOVERS?
go to https://www.gofundme.com/eb8sw83d for more information and foundraising!