A ginger cat has made quite a splash in the media after he was spotted by shoppers wandering through the aisles of a British supermarket.
The cat was photographed by Jenny Stevens sitting on a shelf at Brockley's Sainsbury's surrounded by packets of candies with a glaring look on his face. Jenny tweeted, "Security tried to remove him. He sauntered straight back in."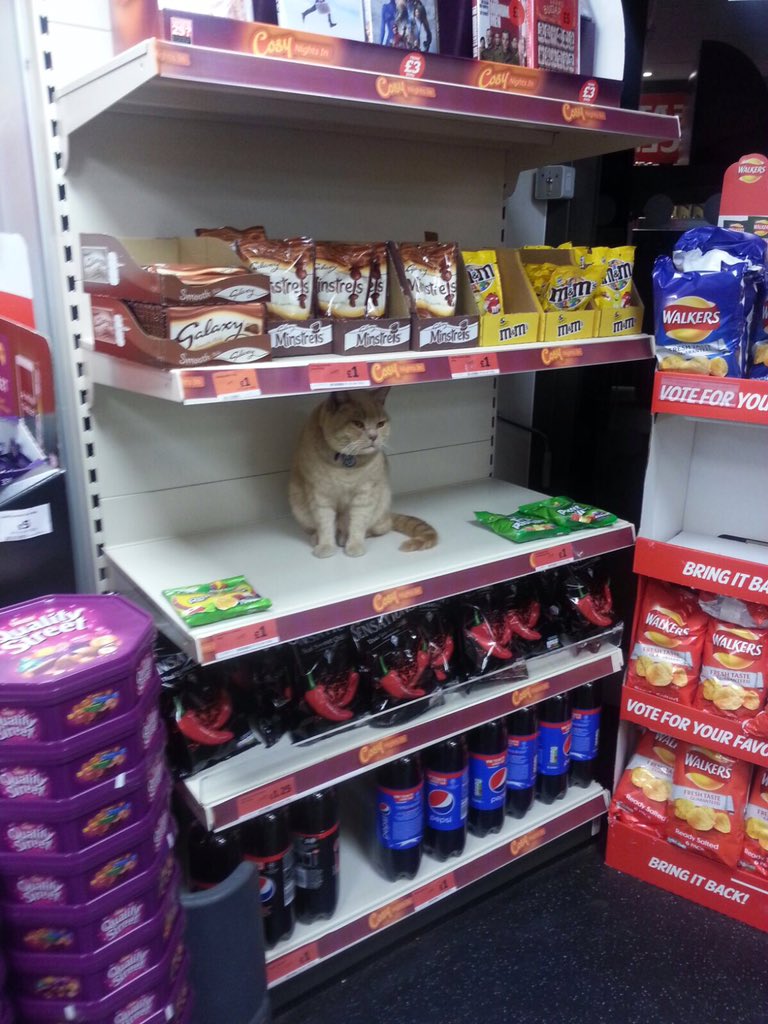 Questions soon surfaced. Who was this mysterious cat glaring at shoppers in the Sainsbury's? Word got back to the cat's human, who stepped into the conversation to shed light on the cat. Adam Oliver tweeted, "Don't worry. Not lost. He's my cat. I've told the Sainsbury's staff to throw him out if too pesky. His name is Olly."
Soon, other shoppers were sharing their photos of Olly in the store.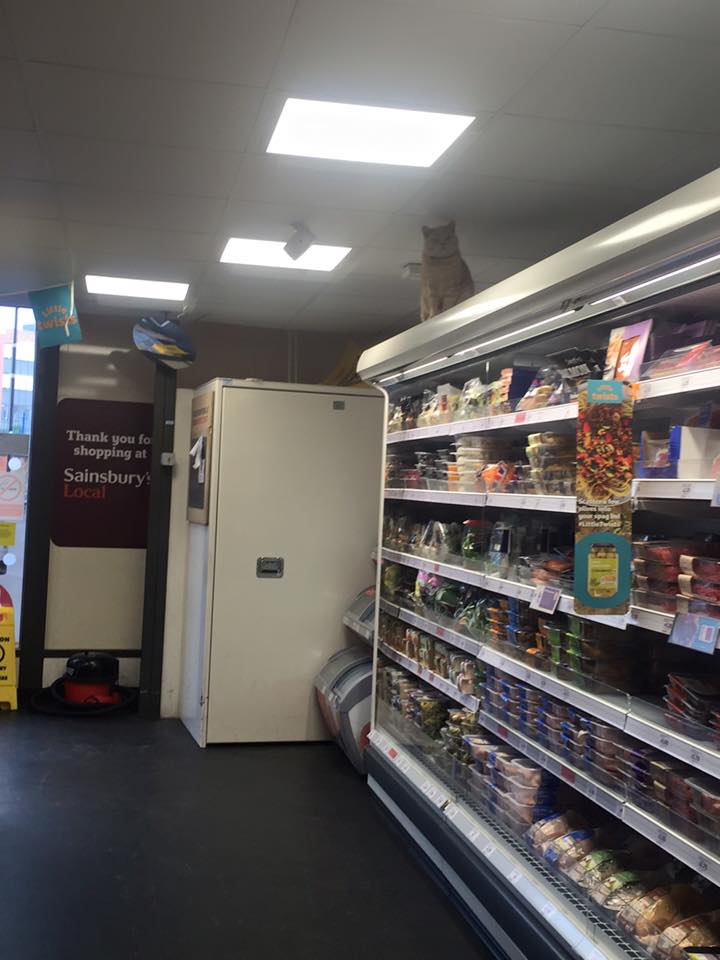 Olly lives close to the shop and Adam has had him since he was 6 weeks old. He's now 6 years old and when he's not at Sainsbury's he hangs out at home with his "blue brother".
According to Adam, Olly only goes to Sainsbury's and doesn't visit other shops in the neighborhood. "I don't think he can fit any other shops in his schedule," he jokingly writes. "But staff at new cafe know him."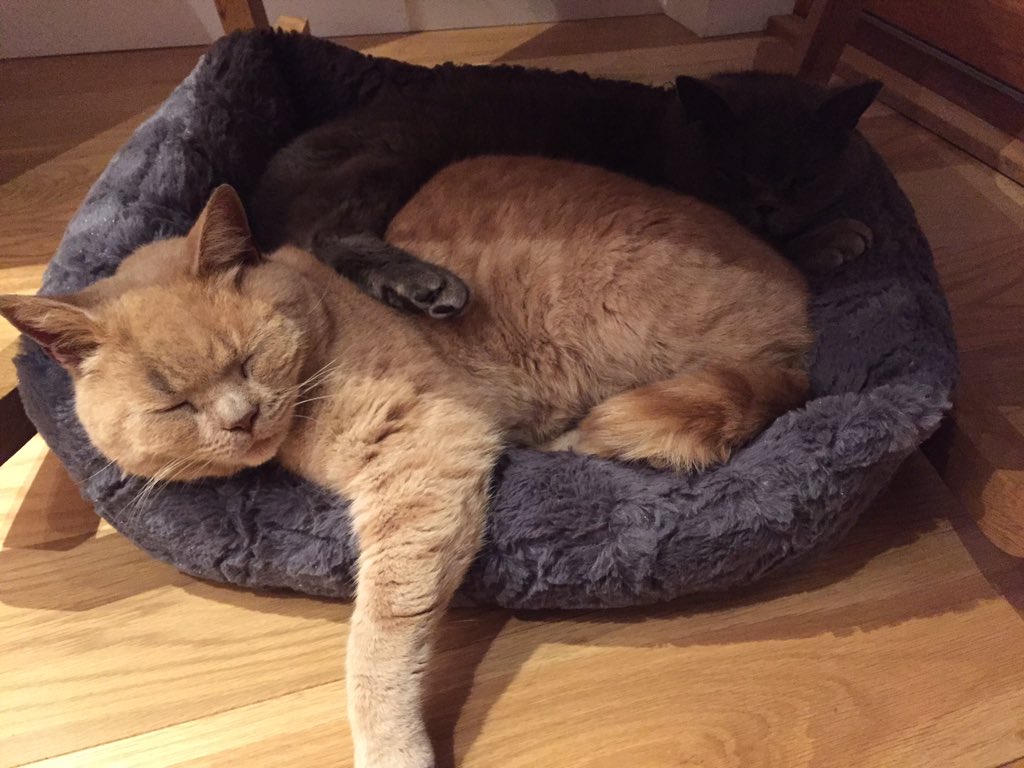 As result of Jenny's original tweet, Olly made Time Out's London animal of the week and a few months on, he's an Internet star…and still visiting the store.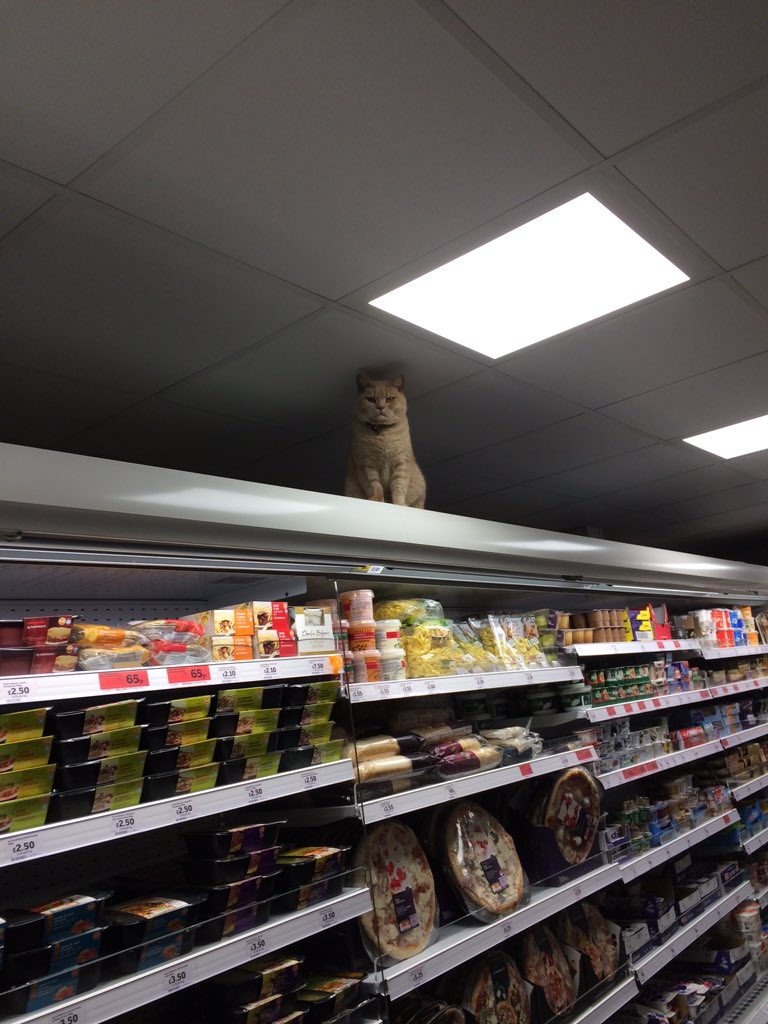 Olly may look disgruntled to some, but Adam says "That's just his face."
Given all his celebrity it was only a matter of time that Olly would get his own Twitter account and…a promotion? A recent tweet shared a picture of Olly outside of the Sainsbury's captioned "Deputy manager on duty".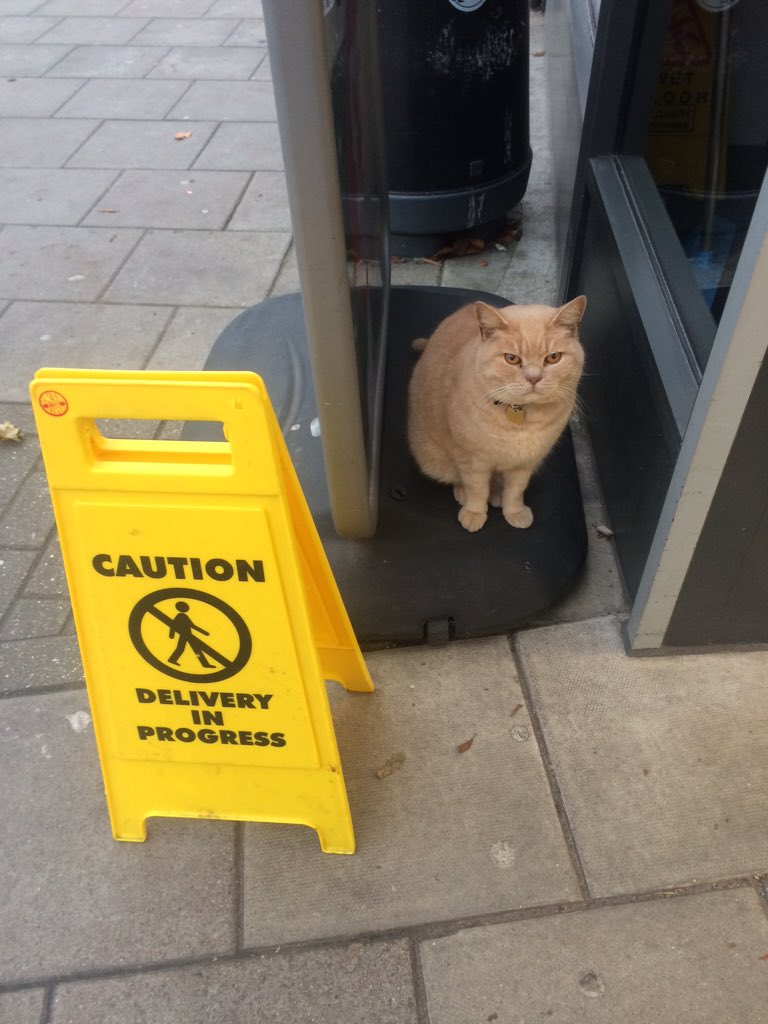 Even though Olly is in no way officially part of the store (after all he's not even supposed to be in there), customers are simply enamored with him.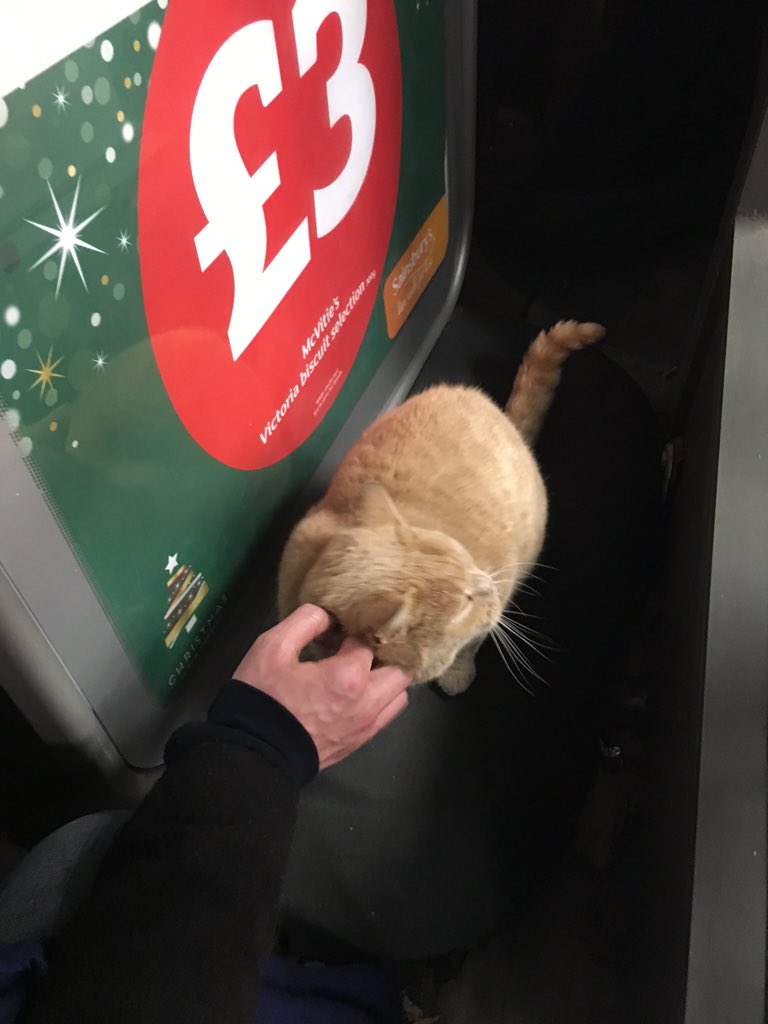 "He was flat out on the mat yesterday by the door under the heated fans," wrote one Sainsbury's customer on Facebook. "Everyone was stopping to give him a tickle."
Share Olly the Brockley Sainsbury's cat with your family and friends!