We would like to start this post by saying we DO NOT support designer breeds at all. But this is not a designer dog – it's something that happened in nature and ended up landing the puppy at Moultrie Colquitt County Humane Society where he's up for adoption (and going to a new home VERY soon… thousands have already inquired). Nonetheless, this is the unique, adorable mix between a pitbull and a dachshund.
This is Rami, he is full of life and a true delight!
The Humane Society has begun taking applications to make sure he goes to the perfect home for Rami.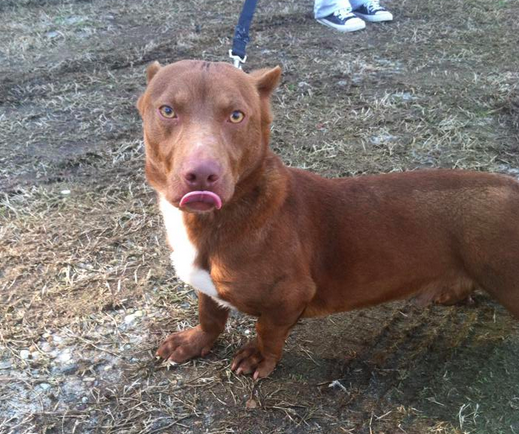 Click and Share this unique breed of puppy, for we bet they haven't seen one of these before?