This is Blacky, an emu from Australia who one day was just hanging around and stumbles on the funnest thing she ever saw!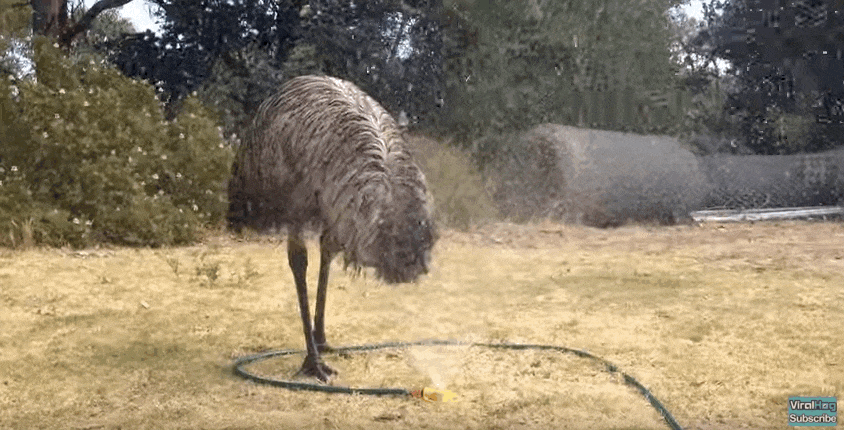 Blacky was bewildered with the sprinkler, and how and when it was to come on!  He was so enamored with it, he actually falls over in amazement!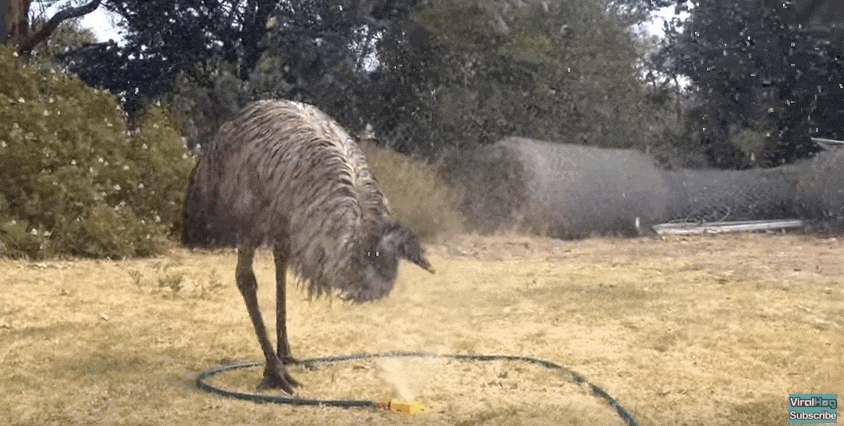 We are use to seeing kids and dogs enjoying a backyard sprinkler, but this emu takes the cake.  I believe he had more fun than anyone ever has with a simple little sprinkler!
Please click and share with your loved ones and fellow animal lovers!