We always think of dogs being the best at stepping in and putting baby's to sleep, but one cat is proving that he's the best baby whisperer of them all.
This determined and loving cat really wants to help his baby, so he does the sweetest thing below: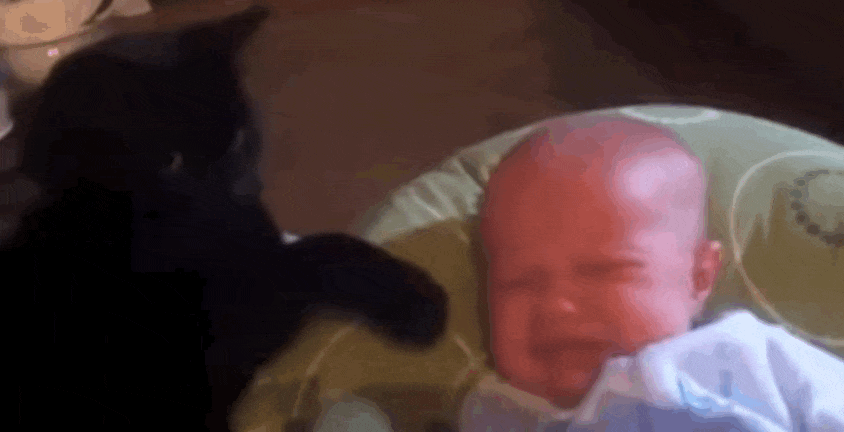 He slowly started gently stroking the crying baby …
… and then slowly rested his paw on the baby's head.
It took a few minutes but miraculously, the baby started to calm down … and started to fall asleep.
The patient cat kept his paw on the baby's head for a little longer, just to make sure that he was actually asleep.  Luckily, he was, and the cat's work was done.
Who needs a baby sitter when this cat is the only companion this baby will ever need. Being able to put a crying baby to sleep with just the touch of your paw? Now that's incredible an  inexpensive!
Check out this video of this adorable pair below.
Please click and share with your loved ones and fellow animal lovers!